We would like to introduce you to another Davies Molding team member. Meet Tim, our National Sales Manager.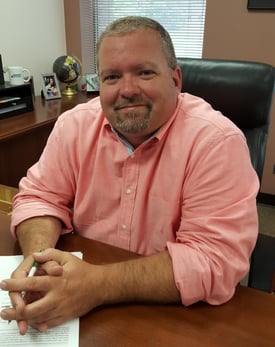 Hello everyone! My name is Tim Hansen and I am the National Sales Manager here at Davies Molding. I am what I consider the "conductor" of the Sales and Marketing Department. Everyone else in the department really are the ones that make things happen, but I help give them the tools to be successful at what they do. I am excited about the direction that we are headed and the team that will lead and take us to new levels. Watch for all the new things that will be coming in the upcoming months and years!
When not at work, I love to golf and work around the house. My wife and I have been married for 28 years and have 3 great kids (28, 24 and 16) and we are now grandparents! When we have the time, we love to travel, especially to Europe and since my wife is a teacher, it works out good for the summertime. Our next trip will be to Italy to see Lake Como and Tuscany, which looks spectacular.