Davies Molding recently had the pleasure of welcoming the interns and their mentors from The Heico Companies for the third year in a row.
We began the day with a presentation by our engineering intern, Joe, in which he explained the different molding processes and product offerings here at Davies. It was fantastic to hear Joe share what he has learned through his education and time here at Davies.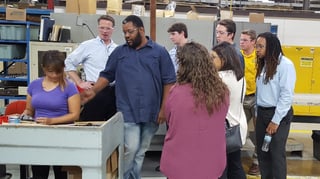 Next, we led the groups through the warehouse, where they were able to see first-hand the injection, compression, finishing, and shipping departments. This was a first for many visiting a manufacturing plant. Many shared that it was interesting to see how the parts were made. Now every time they see a knob or handle or look through a hardware store, they'll keep their eyes out for Davies Molding products!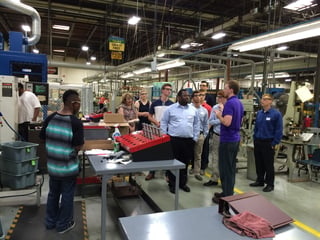 It was great to share with our guests the day-to-day operations here at Davies. Everyone here is a crucial part of the team, so it was great to introduce them to some of our employees. We look forward to sharing our enthusiasm for Davies with Heico interns in the future!