There are a variety of plastic knobs that are particularly suited for manual valve controls. "T" or Bar knobs are the most popular plastic knobs used for manual valve control applications. Here are examples of different shapes of bar knobs available.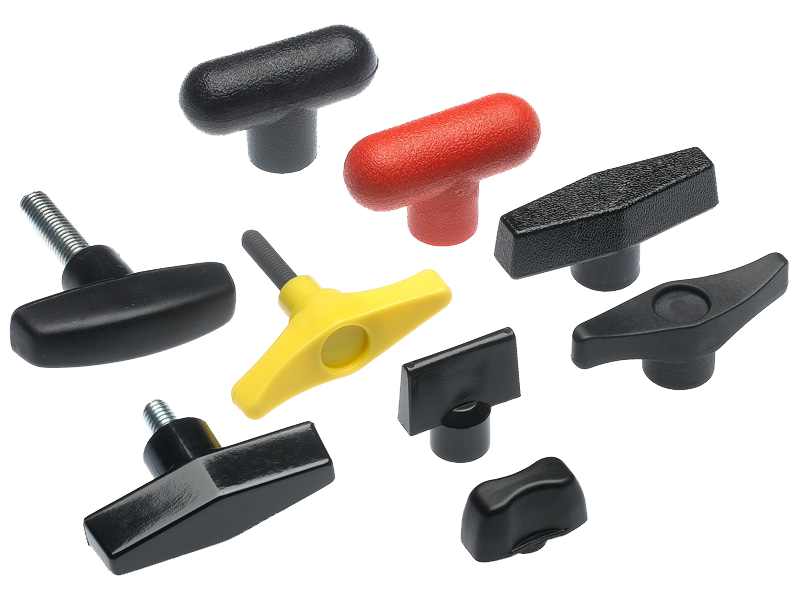 Options for custom molding your Bar or T Knobs include:
Variety of thermoplastic and phenolic materials
Sizes ranging from 1-1/32" to 3-3/8" in diameter
Female insert, projecting stud and thru-hole options.
Knobs can be decorated or branded to your specific need.
Contact Davies Molding for a free sample or call us at 1-800-554-9208 to discuss your custom molding needs.