---
The 4th of July is quickly approaching, which means time for the great firework displays and grilling out with friends and family. It's also a time to celebrate America, this great country of ours!
Davies Molding is proud to say that we manufacture our products in the USA! With so many products being made overseas, it is sometimes harder to find ones that are still made in the good ole USA.
We take pride that our company was born in Chicago, IL in 1933. We've been producing quality molded products with a talented team of great workers for over 80 years. We currently run a 99,000 square foot facility in Carol Stream, IL with molding capabilities that include injection, compression, transfer and two-shot injection.
So, while you're eating that hot dog or watching fireworks with the family, think about all the great things this country has to offer. Take a look at the products you use and see which ones are still made here in the USA.
http://www.americansworking.com
http://www.madeintheusachallenge.com
---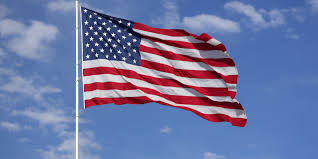 ---